The Mineral that Shaped Civilization: Iron
The very first tools where built out of wood and rock because it was easy to obtain and relatively easy to shape.  Someone could find a tree branch and then use a sharpened rock to shape it down to fit the tool that they wanted to make, whether it was a spear, a fish hook, or snowshoes.  Over time, people learned to attached sharpened rocks to sticks to make better weapons and tools that were more effective.  The Bronze Age followed when copper and its allow, bronze, were discovered.  It was learned that bronze could be extracted from the ground and them shaped into tools quite easily, but that the bronze remained hard and provided a good material for a variety of uses.  The downside of using bronze as a tool was that it was still quite soft and it was not very durable.  This led to the Iron Age, with the discovery of iron and the ability to smelt it into useful forms that had improved characteristics over bronze.
Iron is much more difficult to manipulate and it requires heat and force to shape it into a tool such as an ax or sword.  During the Iron Age, they learned that it was possible to take a raw lump of iron and melt it down to a more pure form.  From there, they could heat it to the point that it would turn white hot and can then bend it into any shape they want.  The beauty of iron is that once it cools, it hardens into a solid form that is very hard and will not bend easily.  This makes it a perfect material from anything from farm plows to hand weapons to more advanced guns.  Iron was the first strong metal mineral that significantly influenced history with improvements in everything from industrial components to deadly weapons.
Blacksmiths started to spring up in every civilization as they mastered the art of forming tools out of iron.  They learned to used air to make their fires hotter and how to heat the metal to an extreme temperature.  Once the mineral was brought to the perfect temperature, it was hit with a hammer until it gained the proper shape.  This was repeated multiple times until the tool was finished, and some blacksmiths became artists, being able to construct intricate details out of solid metal.  Iron was used from everything from horseshoes to hammers to knives and cookware.  These tools made life much easier because it was possible to plow a field or chop down a tree in much less time.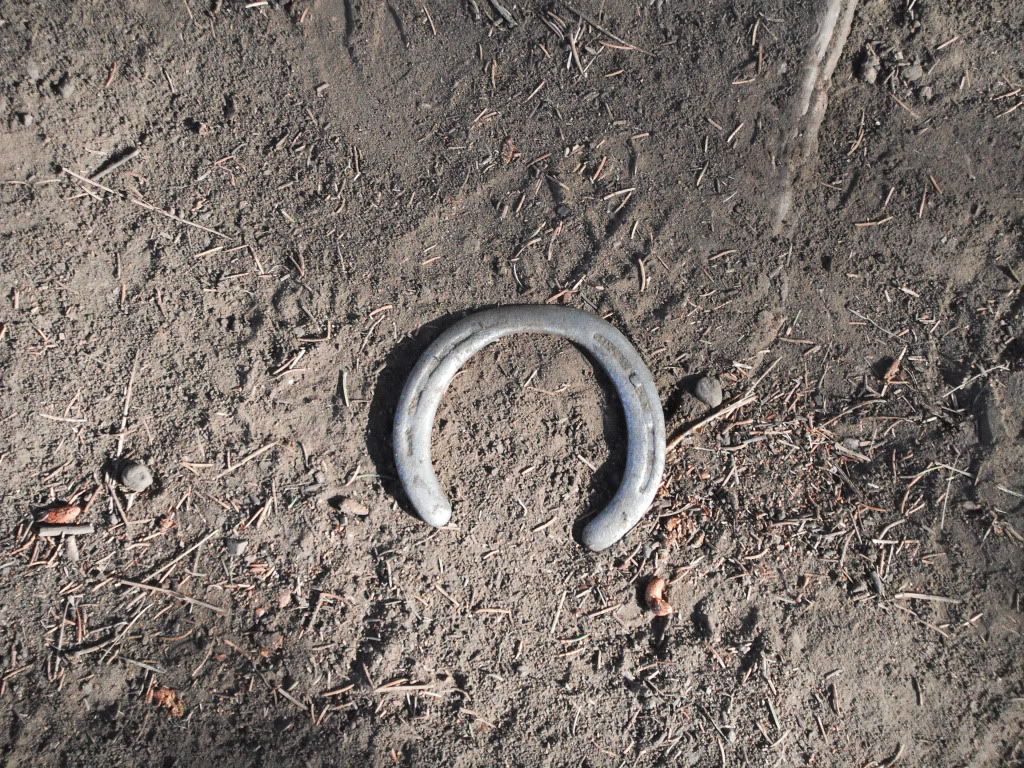 Society and inventions continued to develop and iron provided the perfect medium for many of these.  Iron allowed guns to be more safe and effective, and the impact of gun on history is quite apparent.  They also used iron in machinery, on horse carts and, eventually, cars, to make them more durable.  Without iron, many of these inventions would have been impossible because other materials, such as wood, would not have been able to withstand the rigorous stresses.  As people became better adept at using iron in a wide range of application, they learned to produce steel, which is an alloy of iron and has better characteristics.  Steel is another mineral that has had a great impact on the course of history by providing superior weapons and the ability to construct bigger buildings.
The discovery and continued use of iron played a crucial role in the development of modern civilization and it provided an excellent step between using simple bronze tools and using advanced steel.  Without iron, it would have been impossible to have many of the inventions we now take for granted and it has allowed countries to fight for their freedom.
var _gaq = _gaq || []; _gaq.push(['_setAccount', 'UA-31294124-1']); _gaq.push(['_trackPageview']);
(function() { var ga = document.createElement('script'); ga.type = 'text/javascript'; ga.async = true; ga.src = ('https:' == document.location.protocol ? 'https://ssl' : 'http://www') + '.google-analytics.com/ga.js'; var s = document.getElementsByTagName('script')[0]; s.parentNode.insertBefore(ga, s); })();